It was my first week in Thailand and the beginning of January. It's been close to 2 years since I've last been here. I had come full circle on my travels. Nostalgic and eager to return to some of the places that have supplied my greatest memories. Though I knew it would be dangerous to try to re-live the past, I was on my way to a small rock climbing community located in Southern Thailand, an area called Ton Sai. Situated on a small peninsula but closed off from overland travel by high reaching limestone cliffs, Ton Sai is only accessible by a 15 minute boat ride. So I boarded a "long tail". A wooden boat with an ear-jarring 4 cylinder car engine mounted on the back that powers its long reaching shaft and rotor.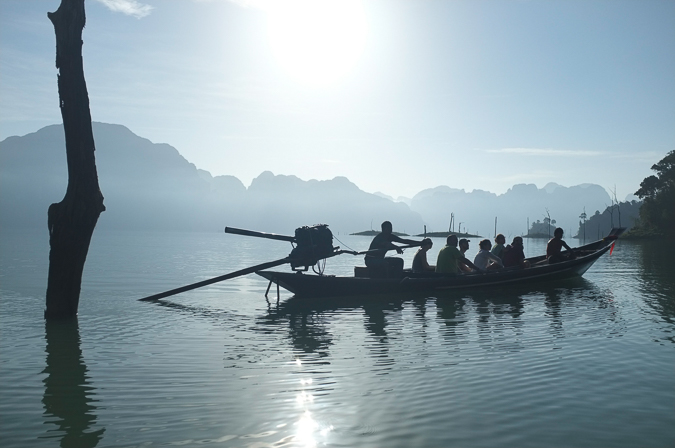 A long tail in Khao Sok National Park, Thailand - February 2013
As Ton Sai's small stretch of beach came into view, I was already imagining the return to my old bamboo bungalow where I would read away the first hours of the day on a hammock. A location I once lived at for over 3 weeks. But as we continued our approach to shore nothing was appearing familiar. Had I remembered things falsely? I hopped off the boat and walked the entire length of the beach. All the bars, restaurants, and bungalows that once lined it were now non-existent, save for an old sign or two. Approaching the first person that I came across, I asked, "What happened to Ton Sai?", as I pointed towards the wasteland that now existed between the palms. "Tsunami happened.", was the response.
I expected change, but this was heart-sickening.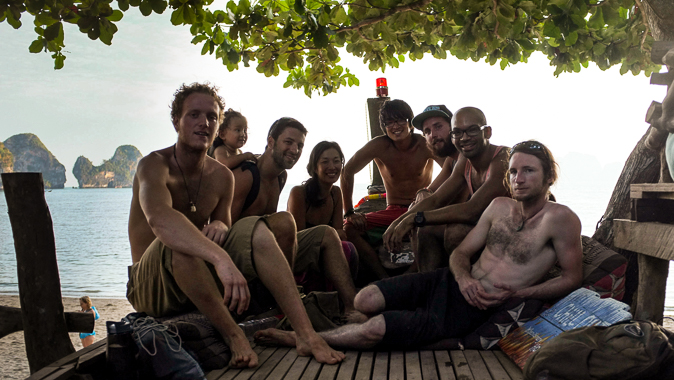 Relaxing with friends on Ton Sai Beach — February 2013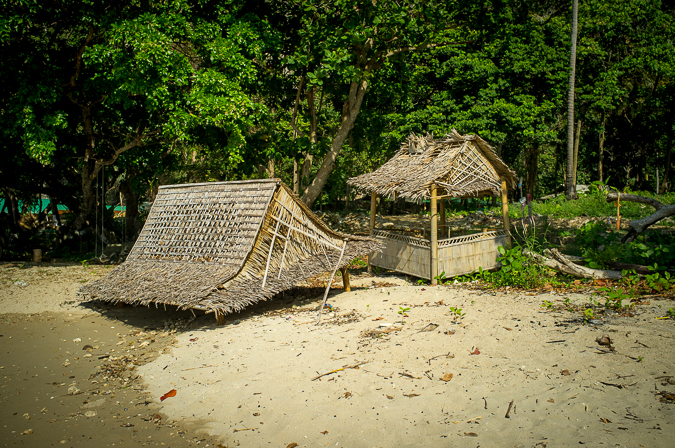 Some of the few artifacts that remain on Ton Sai Beach — January 2015
I had planned to stay in Ton Sai for a month of climbing. Now I was thinking of leaving the next day. I went from expecting the best, to the worst. And I knew I had to stop myself right there. That's because expectations were the real cause of my problems. Some places appear to stay the same, but everything changes—and does so quite rapidly. That's something travel has surely opened my eyes to. Most often through my return visits home.
Taking Note of Change
Over the years I've noticed how drastically the city blocks within the places I once lived have risen and fallen during my periodic visits back to California. How even my own childhood home has changed so much. How my friends and family have changed as well. And certainly, how different I have become myself. Much of this would go unnoticed though, when you are in the middle of it all. Growing up, I felt things to largely stay the same around me. But it's easy to forget about the strawberry field that I used to play in, which has long been overtaken by a walled-off housing community. That's because such a thing would now feel out of place in Pomona, California, which has long lost it's rural roots.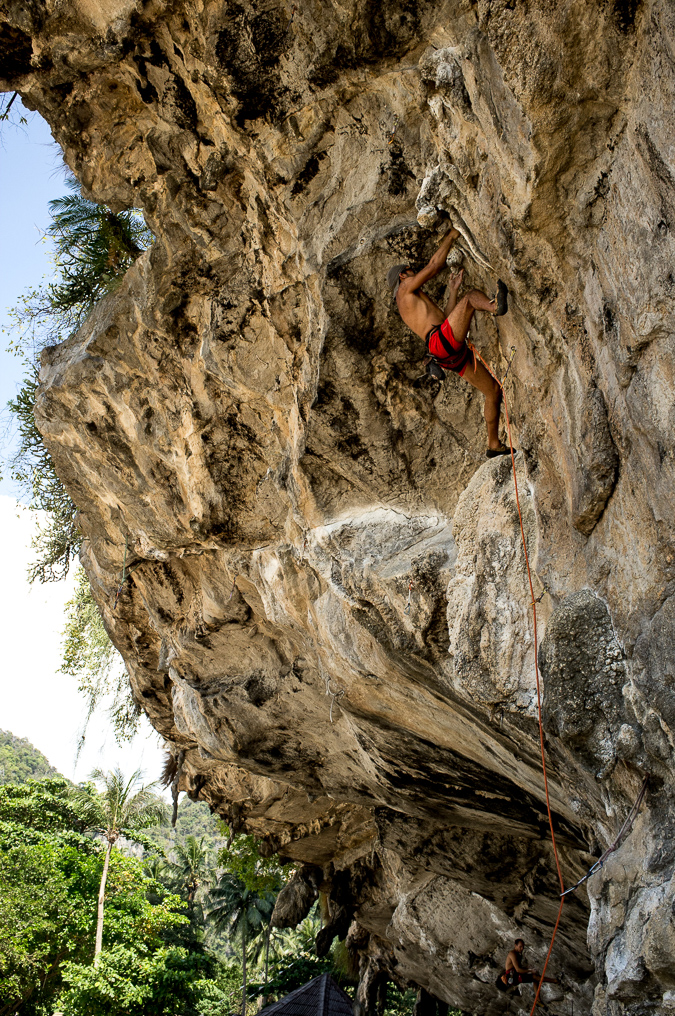 Climbing on Ton Sai Beach — January 2015
But back to Ton Sai. The Tsunami never happened. I just happened to ask a person who fire dances at night while wearing a blindfold. Not that he is incredibly skilled at fire dancing. He hit himself in the head with the flame a few times in my own presence. Probably a few times too many. What really destroyed Ton Sai beach though, is the construction of a Sheraton resort. This place may truly become unrecognizable to me in as little as another year.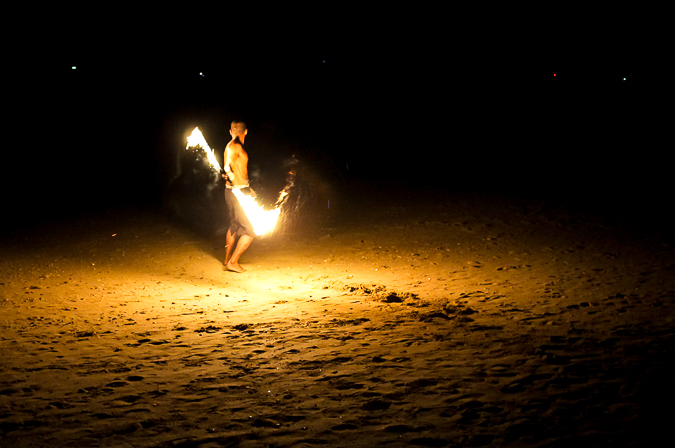 Fire dancer on Ton Sai Beach — February 2013
Ton Sai is a glaring reminder of the change happening all around us. And change is the only thing I can expect. I'm now recovering from my 2nd case of food poisoning in my life. With the first time occurring here in Ton Sai during my last visit. As I try to find the positive, I believe the Sheraton could bring more sanitary conditions to the area and a beach that's actually safe to swim in. But what I do know for certain is that while much is quite different here, it was not a mistake to return. I've already formed many great friendships in a short amount of time. Individuals that I literally entrust my life to whenever we share a climbing rope. Different people and a different feeling. Yet one thing has kept; the experience this time around is just as amazing.